News & Events
UPCOMING EVENTS
If you have any questions about any of the events, please call the Restoration Temple Apostolic Center Administrative Office at 410-484-5433. The Office is open on Tuesdays and Thursdays only. Thank you!
PAST EVENTS
Thank you to all who attended! We had a glorious time hearing from God!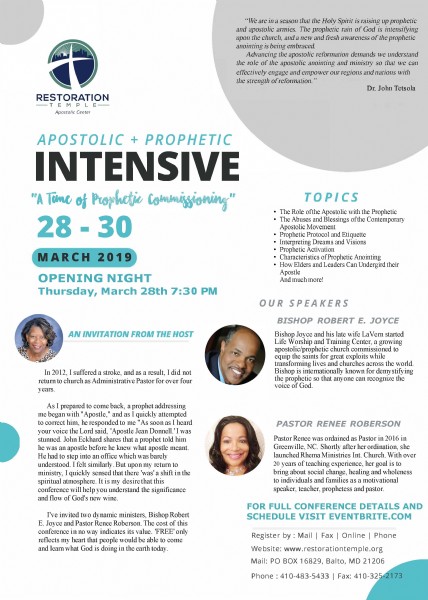 Congratulations to the Graduates!